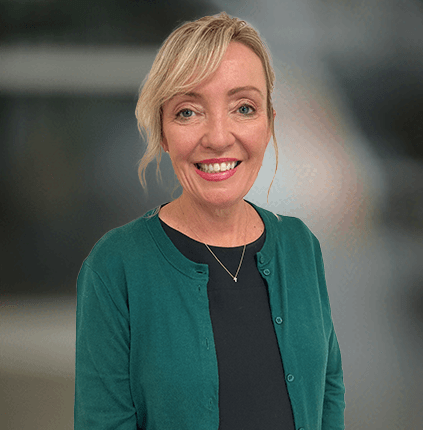 Client Service Specialist
With a background in both financial and health care services project management, Niamh is passionate about serving clients and making sure their experience is as smooth and seamless as possible.
"The joy of hearing a satisfied customer's feedback and appreciation keeps me motivated to deliver exceptional service," she says.
Niamh, pronounced "Neeve" and of Irish origin, has a bachelor's degree in psychology from the University of Kansas (1994) and an MBA from Baker University (1999). She also has passed the Series 6 securities exam.
A resident of Roswell, Georgia, Niamh and her husband, John, have been married for more than 20 years. They have two children, Fiona and Claire, as well as a cat named Tobi. When she isn't assisting clients, Niamh loves traveling and taking cruises with John, spending time with her family, walking and arranging flowers.